Ik ben Stephanie en ik ben ruim 5 jaar wimperstylist. Ooit begonnen in mijn schuur die ik had omgebouwd tot mini salon en tegenwoordig in een salon samen met 2 collega's; Lash Level. Ik ben in het bezit van meerdere certificaten en om het werk als wimper en wenkbrauw stylist goed te kunnen uitvoeren volg ik nog steeds diverse trainingen en bezoek ik conferenties in binnen en buitenland om zo op de hoogte te blijven van nieuwe trends en technieken. 
In mijn salon plaats ik wimperlifts, wimperextensions en je kunt bij mij terecht voor henna brows of normale wenkbrauw styling.
Sinds 2 jaar ben ik officieel Elleebana hoofd trainer en geef ik trainingen in de wimperlift en henna brow behandeling. 
Daarnaast is ben ik:
Bedenker en maker van Lashstylist Magazine – vakblad voor wimperstylisten
Lash Judge bij wimperwedstrijden.
Spreker op beauty gerelateerde evenementen
Genomineerd voor een NALA Award in categorie "Industry advocate of The Year 2018"
Genomineerd Top 50 Beste wimpertrainer wereld wijd 2019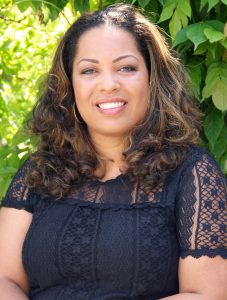 One by One wimperextensions – Lash Extend
Russian Volume  – Lash Extend
Advanced Volume Masterclass – Lash Extend
Advanced training – Jessica Sardijn
Volume Masterclass – Agnieszka Kwiatkowska
Volume Masterclass – Petr Lhotsky
Allround Stylist – Lash Extend
Eyelash Excellence Masterclass – Frankie Widdows
One Shot Lashlift – Elleebana
Russian Volume wimperextensions – LashboxLA
Mega Volume wimperextensions – LashboxLA
Lash Safety – Approved by the American eyelash Association
Brow Extend Professional – Lash Extend
Lash Lift Trainer Program – Elleebana
Veiligheid & hygiene in de wimpersalon – American Eyelash Association
Hennabrows – Browtastic
Facebook Marketing – House of Socialmedia
Advanced Volume wimperextensions – Leanne Harber
Bridging – Leanne Harber
Allround Brow Styling – Glance
BHV voor in de Wimpersalon – Peter Dudok
Allround Brow Styling – Elleebana
Eye Diseases and Disorders – Lash Inc.
Lash Conference 2016 – Nederland
Lash Conference 2017 – Nederland
Lash Inc. Conference 2017 – London
Lashmaster Legends 2017 – Rome
Lash Drive 2017 – Hannover
Perfect Eyelash Experience 2017 – Nederland
Elleebana Elleevation Symposium 2017 – Londen
Champion Cils 2018 – Belgie
Elleebana Elleevation Symposium 2019 – Londen
Lash Inc – Online competition
Frame to Fame – Online Competition
Wimpernwelt – Online Competition
International Lash Competition – Online Competition
Ultimate  Lash Competition – Online Competition
Lash Global 2019
Perfect Eyelash Experience
Forum Discussie Make-up Awards
FNV Mooidag 2017
Aan wedstrijden deelgenomen
Lash World Cup 2018 – Categorie Wimperliften